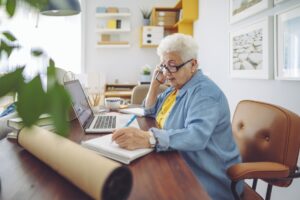 Springtime means warmer outdoor temperatures and the end of yet another cold season. It also signifies the end of your yearly furnace use, considering how as the thermostat rises, you'll likely be focusing more on how to stay cool rather than warm. Don't shift focus just yet through – while spring is an excellent time to get ready for warmer months, it's also an important opportunity to assess and address your furnace system after a winter's worth of hard work. Spring evaluation is an essential practice for so many reasons, and we've outlined some great ways to do it in the following few paragraphs.
Compare Energy Demand
An excellent way to gauge your furnace's health is by comparing it against its own performance. Get insight into its prior state by reviewing heating bills of years past, how much energy is used, and how much it all cost you. Compare it to this season's heating bill, and look for any discrepancies. If your usage and rates haven't changed between these two periods yet your system is using more energy, and it's likely that your furnace is experiencing a decline in efficiency.
Assess Output
Assessing your furnace's output is an extremely straightforward means of understanding its operational state. It can give you a better idea of just how well your home's heating is working, as well as point out any potential problems that might need attention. To do this, simply monitor your furnace's temperature output in your interior spaces, and take note of whether or not it's meeting the settings you've put into your thermostat. A helpful way to make this easier is to use an actual thermometer in measuring your rooms' temperatures, in case you also have reason to be concerned about your thermostat's performance and accuracy.
Consider Other Factors
It's also important to keep some circumstantial factors in mind when evaluating your furnace at the end of a season's use. Things such as your furnace's age, size, and characteristics can all play into how soon it might break down and need repair. Be sure to consider what, if any, indications you might have that it may be time for a checkup. By doing so, you'll better position yourself to address any deficiencies that may come over its lifespan as well as prevent future problems from occurring.
Spring can be an exciting season for a multitude of reasons. With warmer temperatures and beautiful conditions, there's a lot to look forward to doing. While it may be tempting to completely forget about your home's heating systems during this time, it's important that you make the effort to assess your furnace's condition. Getting an idea of where it's at operationally can be an invaluable advantage in both mitigating and preventing issues when you need the system once more.
Need help? Call Peatson's Heating and Air Conditioning Ltd. for everything heater repair in Georgetown, ON.