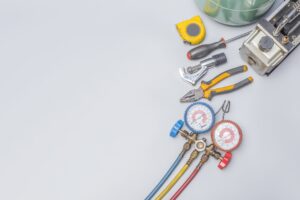 Questions, questions, questions… it's hard to look at an air conditioner in Brampton, ON and not have several questions come to mind. They're peculiar-looking systems that perform a service that downright seems like magic. That's why we've got a policy here to never shy away from answering the questions of our customers and the people who rely on those answers for their own budgeting and planning.
Does my air conditioner consume refrigerant? Can refrigerant be dangerous to inhale? Why does my air conditioner run for as long as it does? Why do only heat pumps reverse the flow of refrigerant and not central ACs? These are complex questions and the answers might surprise you.
Just makes sure you keep reading below and remember to call our team if there are any questions you have that aren't listed down there. We can answer them or at least point you in the right direction depending on what the answer might be!