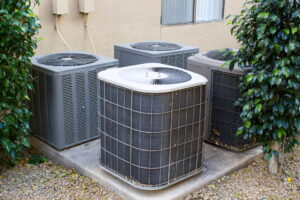 Air conditioners come in all shapes and sizes, and it's important to treat yours like the unique piece of equipment that it is. Your air conditioner was installed specifically for your home, which means it needs to run to your standards and cool your home off the way you want it.
Unfortunately, many homeowners don't know that the way they set their air conditioners up and operate them can impact the efficiency and effectiveness of the system. Depending on your type of thermostat, the settings you input, and other factors, you could be setting your system incorrectly and causing it to run poorly.
Don't worry, our team can help with all of your needs when it comes to air conditioning in Mississauga, ON. If you have any questions about your AC running inefficiently, or you'd like to invest in some repairs, our team is the one to call!