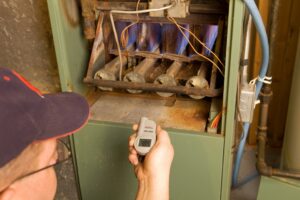 Fall is finally here! It's time to enjoy some spiced lattes, pumpkin pies, and the cooler temperatures that let us spend more time hiking and enjoying the colored leaves. We don't want to spoil the fun, so keep doing your favorite activities and be sure to call us when you need help.
However, if you're a vigilant homeowner or someone that's anxiously awaiting the heating season, then you're in the right place. We know how stressful being prepared can be, and we want to make customers feel better by helping them get ready as best they can. There are quite a few things you as a homeowner can do to ensure that your heating in Georgetown, ON works as intended.
Keep reading as we cover some great tips for you to get started preparing for the heating season. And remember to call us for repairs or maintenance!