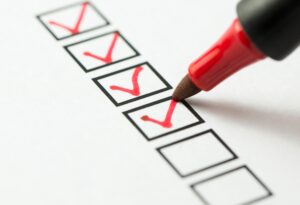 It's been 2021 for almost two months now, and it's time we did a bit of a check-in. Some homeowners might be pleased with the functionality of their heating system and for you, we say congratulations! For everyone else who is struggling to finish the winter strong with a heater that's making noises, driving up your bills, and constantly putting you on edge, we're here to help.
Checklists are helpful when it comes to heating in Brampton, ON. Not only will they keep you alert for problems that could arise, but they'll also remind you to schedule maintenance and keep things running efficiently. By creating a checklist with our help, you're statistically more likely to avoid expensive repairs and surprises that come from an HVAC emergency.
Yep, you heard that right. You can avoid surprises by working with us and putting together a checklist right now. Let's begin!