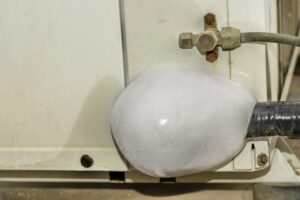 Questions about home comfort systems are perfectly normal. You've probably heard someone say the phrase "there are no stupid questions," and yet sometimes there can be pressure against asking a question that you might not know the answer to. We completely understand, and with such complicated technology in your air conditioner, it makes perfect sense if you've got burning questions.
There are no silly questions when we're the ones who are answering them! And, to make things even easier, we're going to try to answer some of our most commonly asked questions right here so you don't even have to ask!
Just make sure that if you have questions that aren't on this blog, you ask our team for support. Our friendly technicians specialize in AC repair in Brampton, ON, and we'll get your system fixed if that's what it takes. So, let's talk about some questions you might have.