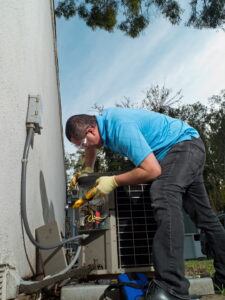 Okay campers, rise and shine, and don't forget your sneakers because it's warm outside!
All jokes and movie references aside, it's springtime which means it's time for barbeques, pickup basketball games, and maintenance. Well, if you're looking at that last item we listed in confusion, then you're in the right place. Maintenance is actually a very important thing that needs to be taken care of every year, and springtime is the perfect time to take care of it.
There are a lot of reasons why springtime is maintenance season, but we first need to start by explaining just how important maintenance services are. If you've been worried about the condition of your air conditioning in Mississauga, ON, or you're just trying to be proactive, then AC maintenance is the perfect place to start.
Keep reading, and make sure you call us to schedule maintenance when you're finished!