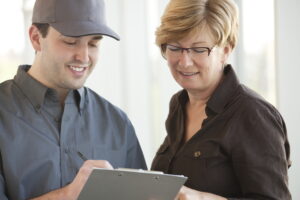 Before you get stressed out thinking there are seven problems wrong with your furnace, let us preface this by saying that you might only fall victim to one or two of these issues. Not everyone sees every problem that could possibly come up with their furnace, but it's a good idea to know what to expect!
During the springtime, we get called for furnace repairs in Georgetown, ON quite often because of some pesky things that can crop up at the end of the season. That's why it's a good idea to call us at the first sign of a problem since we'll be able to diagnose if anything else has gone wrong with your system as well.
If you're ready to look forward and get your furnace situated for the fall and winter to come in a few months, then keep reading. We'll go over some common springtime problems that furnaces run into.