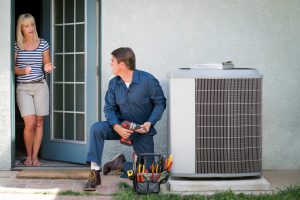 When you need air conditioner service, you're not really in the market for a person but a service. However, our experience shows that when homeowners choose an amateur for a job, no matter how small or large, they're getting subpar service.
The first thing we hear from homeowners is the question, "How can I tell if a technician is qualified for the job that I need them to do?" That's a good question and one that we seek to answer in this blog post. An AC repair in Brampton, ON is not meant to be performed by amateurs, and it's up to homeowners who know the precise qualifications they need to spot the great contractors from the mediocre ones.
What are those qualifications? Well, let's take a look at what certifications, affiliations, and other titles mean so that you can better assess how professional your prospective contractor is. Remember, our team members have all of these qualifications if you're looking for a good place to start!