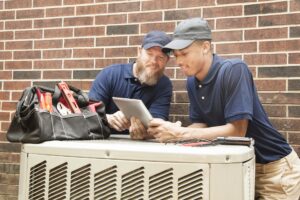 Sometimes air conditioners can break down and that leads to a frustrating conversation with a neighbor, an amateur, or even a team of professionals. They might ask you, "What's wrong with it?" and you might not have a very good answer for them. After all, you're not a technician! How could you know what's going on inside of a system that you don't know much about?
Don't worry, we get it. We spend all our time training and working on air conditioners so that homeowners don't need to. It's not your responsibility to know what the problem is, only to promptly call for help when it's required.
Well, we're going to give you a helping hand today. Let's talk about some of the most common problems that could require air conditioning repair in Milton, ON. This can give you a background as to what homeowners usually deal with and maybe can clue you in to the specific problem you're encountering. Don't forget to call us if you need help!