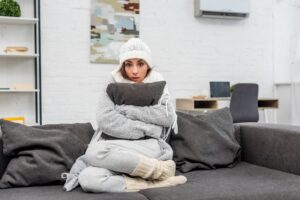 We talk a lot about heat pumps on this blog. And why shouldn't we? They're great, state-of-the-art systems that can both heat and cool homes across our area. They even function on electricity so you get affordable utility bills and an environmentally friendly heating system that can keep you comfortable. However, there's just one problem.
Sometimes we get some brutal cold up here in Ontario. When the chill is too much, our heating systems can run into some pretty serious problems. The easy answer is to just call our team for heater repair in Brampton, ON so that we can take care of the problem and get things running again.
Sometimes you might encounter a heat pump issue that seems like a big problem, but it's actually a normal part of the process. This is what we call the "defrost mode" of the heat pump, and it's something you should know about!