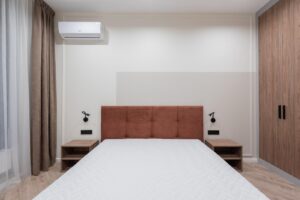 Ductless HVAC systems are becoming more popular and for some very good reasons. They're efficient, they're convenient, and most importantly they don't need ductwork at all. This can be a huge draw for new homeowners and people who have ducts in bad condition that need a fresh start.
With ever-evolving technology comes the need for homeowners to learn about it. So, as the experts on air conditioning in Georgetown, ON, we've decided to give you a list of some benefits that ductless HVAC systems can grant.
Remember that these systems are complex. Newer, more efficient technology can cost more to install and it can also be harder to find professionals to repair them. That's why our number should be the only one you need when you're thinking about investing in a ductless HVAC system. We provide great rates on high-efficiency cooling systems and the experience to get the job done right.