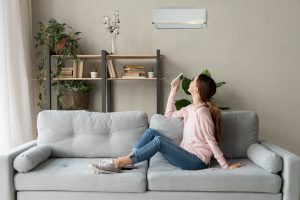 If you're on the market for a new air conditioning system, then we've got some news for you. There are more options out there, aside from a central air conditioner or a heat pump, there are ductless air conditioning systems that can cool your entire home without the use of air ducts. If that sounds like a nifty idea, trust us, it gets much better.
Ductless air conditioners provide an alternative method for cooling a home. From increased efficiency, to their functionality without ducts, to even their ability to heat a home as well, it means they're absolutely perfect for so many homes. The problem is that so many homeowners don't know enough about them.
So, today we're going to try to help inform those prospective owners of a ductless AC in Brampton, ON. We'll detail some of the unique benefits they'll get as well as talk about how this system functions in general.