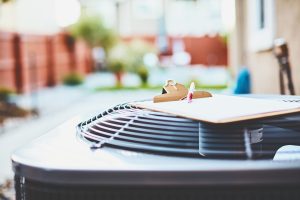 Wait! Don't just put away your air conditioner just yet! Sure, things will undoubtedly get cold here in Milton, but that doesn't mean you can just ignore your AC needs. HVAC in Milton, ON isn't just about repairing your system so that it can work season after season, it's about knowing when to finally throw in the towel and invest in a new air conditioner.
Let's be honest, your air conditioner probably ran into some trouble this summer, right? Did it struggle to keep your home cool to such an extent that you wondered if it was even working sometimes? If this is the case then your system might be ready for replacement.
If you're unsure as to whether your AC should be repaired or replaced for the heat that will come next summer, then keep reading. We're the experts, so we know the signs to look for when it comes to an AC upgrade.