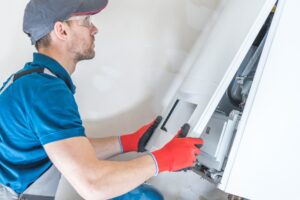 We know that homeowners might be confused by the title of this blog. Furnace repairs are either expensive or they're not, you usually don't have a say in how pricey a fix will be, right? Well, that might not be entirely true as we'll get into below.
Sure, when you call a professional to check your malfunctioning furnace and they give you the estimate on what needs to be done, there's not really any wiggle room. However, all the decisions you've made up until that point weigh heavily in the cost of repairs or the problem that your furnace is exhibiting. For instance, homeowners that tend to wait longer for furnace repair in Brampton, ON, might see a sharp increase in the cost of repairs, since problems get worse over time.
Today, we'll go over some great tips that can help limit your next furnace repair bill and keep things running as smoothly as possible.