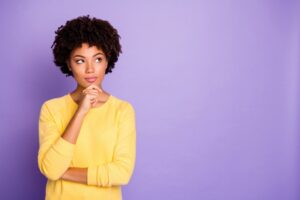 If you're a homeowner in Ontario who has come to recognize the necessity of a central air conditioner due to our increasingly hot weather, you're not alone. More and more homeowners are choosing to upgrade their homes–and their home comfort–with some type of air conditioning system.
However, all good things must come to an end (temporarily) when your outdated air conditioner needs to be replaced. Although no one looks forward to the day they need this service, the good news is that if you have a system that's 15-20 years old, you have a lot more options for air conditioning replacement than you did even a decade ago. Let's go over 3 popular options.
Central Air Conditioning
Most homeowners who have an air conditioner usually have central AC. In fact, it's probably the kind that you're looking to replace. That's because a central AC is considered the "gold standard" when it comes to cooling a home.
If you don't want to deviate from what you have right now, it'll still help to know about recent advancements that have been made to central air conditioners. The biggest one is the change from SEER to SEER2 which stands for Seasonal Energy Efficiency Ratio.
The higher the SEER2 rating, the more energy-efficient your new central AC will be. Although that also means these units are more expensive to purchase upfront, you'll reap the benefits of energy savings as long as you own it. Consult us when choosing a SEER2 rating for your new central air conditioner.
Ducted Heat Pumps
You may be confused by the words "heat pump" in a blog about air conditioners. If you're not familiar with heat pump technology, the first thing you need to know is that they provide both heating and cooling in one convenient system. Heat pumps are a great option if want to replace your heater at the same time.
Ducted heat pumps have a similar setup to a central AC with an indoor and outdoor unit. They rely on your existing ductwork to deliver the conditioned air to the rooms of your home. They're also available in multiple levels of SEER2 efficiency which will also affect your upfront costs. (HSPF is used for measuring the heating efficiency of heat pumps.)
Ductless Mini Splits
When a heat pump doesn't use ductwork, it's a ductless mini split system. Although there are ductless mini splits that provide air conditioning only, most are 2-in-1 systems that provide both heating and cooling.
Mini splits are different from ducted heat pumps in their setup. There's still an outdoor unit, but there are multiple inside units instead of just one. These individual units are called air handlers. They are mounted on the walls or ceilings of the rooms of your home providing homeowners with incredible customization. It's up to you to choose which rooms or "zones" receive an air handler.
When it comes to choosing a new AC, there are a lot of options that'll restore your home to a cool oasis. Don't hesitate to contact us about choosing the best system for your home.
Contact Peatson's Heating and Air Conditioning Ltd. for reliable air conditioning installation in Mississauga, ON.