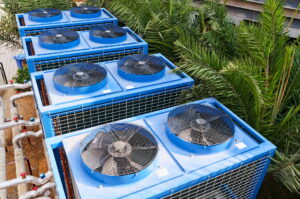 One thing our team is known for in the area is providing AC installations and services backed up by guarantees and manufacturer warranties. That sentence might sound like a mouthful, but it's really important to consider for some of the following reasons.
Air conditioning service is all about the long-term. If you can get your AC unit to work for longer and more efficiently, then you're ultimately saving money down the line. Whether you need a quick fix or an AC installation in Brampton, ON, a guarantee or warranty is going to help your system last longer by default.
And, perhaps one of the best reasons to look for teams that offer these additional bonuses is the fact that they're free of charge! So, if you're comparing the cost of amateur AC installation to AC installation done by our team, just remember that our guarantees and memberships are really worth the extra investment.
Guarantees Eliminate Risk
Guarantees help you feel safer when we provide work like AC installation or repairs. All of our work is guaranteed, which means you won't find any job we perform or repair we provide that isn't covered by some kind of guaranteed intended to keep our customers happy and risk-free.
For part replacements, we have a 90-day guarantee. This means that any faulty parts can be fixed and replaced within 90 days at no cost to you.
We provide a year guarantee on new equipment. From new thermostats to a new air conditioner, you can rest assured that your system is guaranteed for an entire year.
Guarantees are designed to eliminate the risk of you choosing us. You're always covered, and you don't have to worry about a job getting botched or messed up when it's guaranteed by our confident team.
Warranties Cover the Costs
Warranties are exceptionally helpful because they cover the cost of problems in case something does go wrong. Many of our products are covered by a warranty that's ensured by the manufacturers who built them. Basically, this means that our reputable manufacturers are so confident in their products and their ability to last, that they cover the cost of any repairs up until a certain point.
They Leave More Money for the Technology
Remember, you're investing in a cooling system as a product at the end of the day. We can provide all of the greatest services you've ever seen, but if we can't get your air conditioner to keep your home comfortable then none of these costs are worth it.
Guarantees and warranties leave the stress and risk out of the decision so you can use your funds to invest in a system that's going to properly cool your home. We urge homeowners to take a look at what they can purchase, from heat pumps to ductless mini splits, and choose based on what feels right and costs the right amount. Then, with a guarantee and a manufacturer's warranty, you can remain protected and stress-free knowing you chose the right product.
Call Peatson's Heating and Air Conditioning Ltd. to safely invest in a new air conditioner.