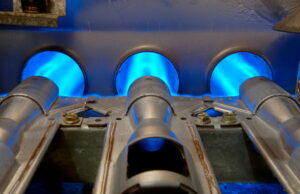 We are in the middle of the heating season at this point. Furnaces have been chugging along for months keeping our homes warm and toasty, and it's only going to get chillier from here until March rolls around. So, if your furnace starts running into problems at this time of year, don't be too alarmed. This is the time of year when we see furnaces on the fritz very often because it's when they're used the most and starting to wear down.
It might be finally time to invest in furnace repairs in Mississauga, ON for the various reasons we're about to mention. We totally understand why homeowners might not want to think about furnace repairs until the season is over—but unfortunately, it's a necessity that comes with this season. If your furnace is performing any of these strange signs below, then we'd like to politely tell you that it's time for furnace repair.
Pay Attention and Call Us
We're not here to just point out issues with a furnace and leave it at that. If any of these signs sound familiar, your next step should always be to call us. Keep in mind that furnace problems that are neglected can sometimes turn into safety problems with leaking flammable gas or carbon monoxide. Do yourself a favor and get these problems addressed before they become worse!
Bad Smells
When you turn your furnace on for the first time in the season, it will usually give off a slight burning smell as it eradicates the dust that has settled on the interior components throughout the year. This smell should only last for a few minutes until you get the fresh, warm air that you want.
However, if your system is constantly churning out air that smells funky, there's something seriously wrong. Perhaps there's a gas leak, or maybe even a critter has gotten into your air ducts. Either way, your heater's condition is only going to get worse as time goes on.
Lukewarm Air
What's the point of paying for a furnace to operate in your home if it only provides lukewarm air? Especially when we start seeing the record lows that we sometimes see in the winter, that lukewarm air just won't be enough to keep you safe and comfortable anymore. Make sure you call our team for repairs when your furnace system can't provide heat for your home.
Poor Efficiency
How much do you pay per month for your heater? Is it the same that you always have? Then you're probably fine.
However, if you're paying more and more every month for the same amount of heat that you've always had, then your system could be running less efficiently. Less efficiency means more costs to you, which is why repairs can fix that.
Strange Sounds
Does your furnace go bump in the night? Well, it's really not supposed to. The only noises you should hear are a wooshing sound from the air vents, or perhaps the creaking of the vents expanding as they warm up from the heat your furnace provides. Anything else is going to warrant a visit from us.
Health Hazards
This one is important to mention. If you've found yourself suffering from constant headaches, fatigue, nausea, memory loss, or other physical problems, make sure you turn your heater off and call us. This could be a sign that carbon monoxide is leaking from your furnace and causing a health hazard in your home.
Contact Peatson's Heating and Air Conditioning Ltd. right away if you encounter any of these issues.