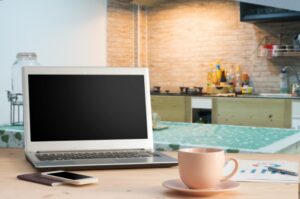 More and more Canadians are working remotely. In fact, as of May 2021, 5 million Canadians (about 20% of the Canadian workforce) were working from home and of that 5 million, 90% said they feel more productive working from home.
While Canadians feel that they're getting more work done at home, your home systems are also working longer hours. If your furnace is more than 15 years old or if hasn't been heating your home efficiently, it's time to think about furnace replacement Mississauga, ON.
Furnace replacement doesn't need to be a stressful or overwhelming process. By doing some research and gathering facts, you'll be more prepared when the time comes to actually replace it. Here are some things you'll need to consider when purchasing a new furnace.
AFUE Efficiency Ratings
All furnaces have an AFUE efficiency rating. AFUE stands for annual fuel utilization efficiency and it indicates how much fuel converts into heat vs how much energy gets lost during the combustion process. Furnaces with a higher AFUE rating are more energy efficient and will save money on utility bills over time, but they're also more expensive to purchase.
In Canada, natural gas furnaces must have an AFUE rating of 90% or higher. The most efficient units have a rating of 98-99%. When determining what efficiency rating you want, keep in mind that a furnace's efficiency may decline as it ages, especially if it isn't properly maintained.
The key is finding the right balance between your family's needs and a furnace's efficiency. We can help you determine the best efficiency rating for your home.
Furnace Fan Speeds
Another factor to consider is the different stages of operation for the fan motor. There are two types of fan speed tiers: multi-stage and variable stage. Single-stage fans are no longer available for sale in Canada.
Two-Stage Furnace. A two-stage furnace can run on two settings, low or high, to deal with different temperatures. This allows the furnace to better manage the temperature and comfort of your home.
Modulating Furnace. Customize your comfort with a furnace that runs as close as possible to the temperatures set on your thermostat.
Cost of Unit
The initial cost of the furnace you choose will vary depending on its AFUE rating, the brand, and the warranty. The cost will also vary depending on if you choose gas or electricity as the heat source for the furnace.
Operating Costs
After the initial expense of purchasing a furnace, the cost of running it will vary depending on its AFUE rating and heat source. Gas will generally cost less to operate whereas electricity will cost more to operate. The more energy-efficient the furnace is, the less it'll cost to run over its lifespan.
Maintenance Plans
Protect your new furnace by opting for one of our maintenance plans!
We're Here to Help
The thought of buying a new furnace can be overwhelming but you can always rely on the knowledge and expertise of our team members to help you make a smart investment.
Contact Peatson's Heating and Air Conditioning Ltd. for reliable furnace replacement in Mississauga, ON.