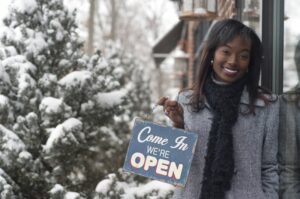 Here in Ontario, our winters are long and severe. With rainstorms, snowstorms, windstorms, and ice storms occurring frequently throughout the winter, your commercial property relies heavily on its heating system to keep people safe and warm. When it comes to commercial heating in Milton, ON, you need a team of licensed technicians who have the skills and expertise to provide the commercial heating solutions your business requires. 
Whether you need a new installation, want to upgrade your current commercial heating system, or need emergency repairs, our team of licensed service mechanics, refrigeration mechanics, and sheet metal mechanics is here to help. Read on to learn why you should never hire a general handyman or residential HVAC technician for your commercial heating jobs.
Safety First
Commercial heating systems are complicated pieces of equipment. There are many safety risks involved when amateurs attempt to install or repair them because they lack the proper knowledge of how these systems operate. Chemical exposures, electrical hazards, and the risk of injury are just some of the safety hazards that can occur when hiring amateurs.
Professional commercial HVAC technicians put safety first to ensure your customers, tenants, or employees are safe. Not only that, our HVAC technicians carry liability insurance that protects you and your business in the event that an accident occurs on a job. Compare that to a handyman who lacks this type of insurance. When you hire a reputable HVAC company such as ours, we'll make sure we follow proper safety measures.
Stay Ahead of Technology
Once a professional HVAC technician becomes certified, their education doesn't stop there. Commercial HVAC technicians are required to complete continuing education and they work hard to stay relevant in their field. That means staying abreast of trends and advances being made in the field of commercial heating.
Prioritizing the Needs of Your Business
Commercial HVAC technicians know how crucial it is to keep your heating systems up and running. Although it's impossible to guarantee that there will be no interruptions to business during installation or repairs, our team of professionals will do their best to make the process as smooth as possible. We also make timely installations a priority so there's minimal downtime for your business.
Reliable Service, 24/7
When your commercial heating system breaks down, you need repairs immediately. Your tenants and customers can't be without heat in our harsh winter weather. That's why we're one of the few contractors who provide 24/7 emergency service. We're even available on weekends and holidays.
A professional HVAC technician can repair your system in a fraction of the time it'd take you or a handyman to accomplish the same task. We have experience troubleshooting and repairing complicated commercial heating systems. We'll have your system back up and running quickly with minimal disturbance to your business.
No matter what commercial heating service your business requires, we can set it up for success and keep your business warm for the months to come.
Contact our commercial heating professionals at Peatson's Heating and Air Conditioning Ltd.