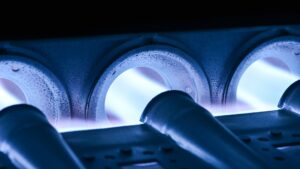 We get it. The moment you start thinking about the furnace issue that needs to be addressed, the stress begins. You start ignoring it, trying to avoid thinking about how much it's going to cost to get it repaired, and as you do this it just gets worse.
We're not asking you to start stressing out about furnace repairs. Actually, we're trying to convince you that if you choose the right team to have your pesky furnace repair addressed, it can be a pleasant experience. We want to emphasize two things today: One is that your furnace should be repaired if you've been encountering issues, and the other is that our team is the best-equipped to fix your problem.
Keep reading if you want the lowdown on furnace repair in Brampton, ON. We'll get into the details about the furnace repairs you could be facing, and how we can help.
Keep Things Low Stress
People often neglect furnace repairs, not because they want to, but because it can be a stressful experience overall. Nobody wants to deal with that furnace repair or potential furnace replacement if it means shelling out more money and having a professional come to your home during a pandemic. Plus, if your system is still working, then what's the big deal? Well, it is a big deal, and here's why:
Safety. Most furnaces are gas furnaces, which means they burn natural gas to keep your home warm. These systems aren't inherently dangerous, but slight problems can cause cracks to form in the system which might allow gas or carbon monoxide to escape. This can be a safety hazard and requires immediate help.
Efficiency. A heater that's in disrepair is just not going to function as efficiently as it could. Get the system repaired today to return it to maximum efficiency levels.
Frequent Repairs. Problems can compound in your heating system, which means you could see more frequent repairs this year if you don't get this issue nipped in the bud now.
Breakdowns. Nobody wants a heater breakdown in the middle of the winter. Prevent this from happening by investing in heater repair today.
Make a Long-Term Investment
Listen, furnace repair doesn't just have to be about the here and now. Our team can help you gauge the total condition of your system, and help you make the most informed decision for your long-term comfort. Many contractors only work to fix specific repairs, knowing they'll be back in a year to fix the same thing again, or something else. With us, we'll give you a fair warning and work with you to perhaps replace the system if it's on its last legs.
We Have Your Back
When you hire us for furnace repair, know that all of our work is guaranteed. Not most of our work, not some of our work, all of our work is guaranteed. So, you know you're in good hands.
We also provide 24/7 emergency services for those who need help at a specific time of day, and we've been in partnership with York for 50 years. We're just the most well-established, family-owned Brampton HVAC business to choose for your furnace issues.
Call Peatson's Heating and Air Conditioning Ltd. for help with your furnace.