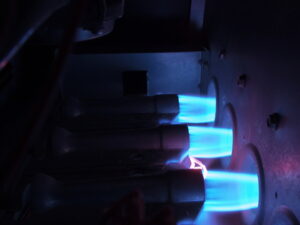 Furnaces require maintenance every year. This isn't a mystery to most homeowners. What is a mystery to many is why furnaces require routine maintenance each and every year. What's the point of this service? And why can't you do it yourself?
Well, one of the best reasons to invest in furnace maintenance in the fall is for the safety aspect of it. Gas furnaces are creating little miniature fires in your home, so it's important that they're operating as safely and efficiently as possible. Maintenance can signal a safety concern that requires furnace repair in Mississauga, ON by a trained professional.
So, whether you're just looking to maintain your new furnace or you're concerned about the safety of your older system, we're going to go through some safety tips that you can follow. This safety checklist, matched with a maintenance program, can get you on the right path towards the winter.
Always Defer to a Professional
This furnace checklist isn't going to be as thorough as maintenance from a professional. There's no DIY list or online tutorial that could walk you through what a licensed pro can do. These are just best practices that can help you notice when things are unsafe or inefficient—so be sure to have your local professional's number on hand to get a second opinion.
1. Investigate Any Noises
Most gas leaks or carbon monoxide problems occur from a crack in your system. Either the exhaust port can crack, or your heat exchanger might rupture, but either one is going to be a disaster to deal with.
When a furnace starts to rumble, shake, rattle, or make any noises like that, you can assume that a safety problem could arise. Be sure not to ignore any noises that your furnace makes and call for furnace repairs if you think there's something wrong.
2. Change the Air Filter
It's the beginning of the heating season, which means that it's the perfect time to change out the air filter of your heating system. Changing out the filter with a new disposable one, or cleaning off a reusable filter and reinserting it, will result in better airflow into the system. Your furnace is less likely to encounter problems and overheat.
3. Keep the Area Clean
We know this sounds nit-picky but bear with us. Your heater is going to be creating heat for your home. When it's surrounded by boxes of old photo albums and that video game system you don't use anymore, it will be insulated and it could start overheating. Also, this could inhibit the airflow of the system, causing a multitude of other problems. Keep boxes and furniture at least two feet away from the system and be sure to sweep around it and dust off the unit before turning it on.
4. Shut Your System Off If You Smell Foul Odors
Smell something foul like natural gas or smoke? Then don't be afraid to turn your system off and call for help.
It's natural to smell the scent of burning dust when you turn your furnace on for the first time in the season. But if this smell persists for more than a few minutes, or you're smelling increasingly bad scents, then call our team for help.
Contact Peatson's Heating and Air Conditioning Ltd. for help with your furnace this fall season.