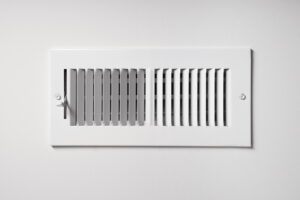 Ductwork is something that's out of sight, out of mind for most homeowners. It's understandable that you don't really think about something that's tucked behind the walls and ceilings of your home. However, just because you can't see your ductwork doesn't mean that you should neglect it. Your ducts are a vital part of your home comfort.
If you think of your HVAC system as the heart of your home, your ducts are its arteries. Just like the arteries distribute blood throughout the body, your ductwork is what delivers the conditioned air to your home. If your ductwork isn't in optimal condition, it affects many things such as your utility bills, your indoor air quality (IAQ), and your home comfort in general.
Let's take a look at how we can help you improve your home's ductwork in Oakville, ON.
Signs That You Need Duct Repairs
When your furnace has issues, it'll let you know by making unusual noises or not performing as well. It's harder to pick up on problems with ductwork! Here are some warning signs to be aware of.
Reduced airflow: Leaks, tears, and holes in your ducts will allow your temperature-controlled air to leak into your walls, attic, and crawlspace. This will reduce the amount of airflow that makes it into your home. If the airflow from your vents isn't strong, this could be the problem.
Higher energy bills: If you're flummoxed as to why your heating bills have increased, it could be because of these leaks. Leaky ducts make your furnace work harder than it has to. If you've had your furnace examined, maintained, and repaired and your utility bills are still high, your ductwork could be the culprit.
Dusty or dirty air: Duct leaks let your filtered, comfortable air out and let dirty, dusty, and polluted air in which will decrease your indoor air quality and your comfort.
How Your Ducts Affect Your Indoor Air Quality
Over time, your ductwork inevitably accumulates dust, dirt, and debris. Pollutants enter your ductwork from both outside and inside your home. In fact, it's been proven that a home's indoor air quality is often worse than the outside air. That's because your home is designed to be tightly sealed and energy efficient which means these pollutants have no way to escape.
Here are things that could be accumulating in your ducts and contributing to low indoor air quality.
Dust and dust mites
Pet and human dander
Pollen
Mold spores and mildew
Bacteria and viruses
Rodents, insects, and their feces
Chemical pollutants from household chemicals and the environment
What Are My Options For Ductwork Issues?
If you suspect something might be off with your ductwork, you can reach out to our team for help. We know how important this system is to your home's operation and it is our goal to keep it in optimal condition for you. Whether you need duct repair or a full duct replacement, our ductwork services will improve your furnace's efficiency and increase your home comfort levels to where they should be.
Contact the professionals at Peatson's Heating and Air Conditioning Ltd.