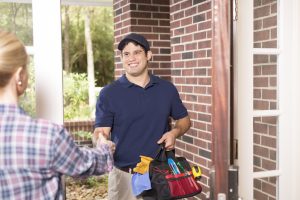 We don't want to alarm you, but now is absolutely the best time to schedule air conditioning maintenance. While sure, we're mainly focused on getting people air conditioning maintenance in general, and as long as its once a year, we don't really care when you get it done. But if you're free this spring and are looking for a more convenient time to get it done, that would be right now!
Springtime is the season where we're not really concerned with using our heaters or air conditioners as much as we would during the summer or winter. So, while we're enjoying the fresh air and the mild temperatures, we've got a moment of respite to have our systems checked out and maintained before the summer comes along with scorching temperatures. It's time to talk about why maintenance on your air conditioning in Brampton, ON can be a sensible choice now.
The Benefits of AC Maintenance
Air conditioning maintenance provides a wide array of benefits that can contribute to your AC lasting longer and needing fewer repairs. Think about it—when a skilled technician comes to your home to inspect your system, they're going to tell you if there's something wrong that needs to be fixed, and either repair it or schedule an appointment. This means you'll likely never get surprised by an air conditioner repair or breakdown, since everything that's needed you'll likely see during maintenance.
Increased efficiency. It's estimated that your air conditioner loses about 5% of its efficiency every year it misses routine maintenance. While that doesn't seem like a lot, that amount compounds until you're utilizing an air conditioner that's guzzling energy to the point of making your energy bills skyrocket. Keep those costs down with a routine maintenance appointment.
Longer lifespan. As it is with cars and other sturdy appliances, maintenance just helps them last longer than their unmaintained counterparts. An air conditioner that has constantly gotten attention by a professional HVAC technician is going to be in much better shape as it ages than one that's been neglected.
Fewer repairs. Did we mention that our professional technicians can make minor repairs and adjustments while they perform maintenance? That's standard since many air conditioner problems start from minor issues that eventually turn into large repairs. Let us perform these adjustments and reduce the number of repairs you have to deal with for the rest of the year.
Peace of mind. It just feels better having a professional technician give you the go-ahead every summer. Sign up for maintenance and experience what it feels like!
Why Springtime Is the Best Time
Springtime isn't a particularly busy season for us. That's why it's perfect for scheduling maintenance. Our technicians are more available and since you're not using your air conditioner yet, we can schedule a time to perform this service that works for you!
When you try to have your AC maintained during the summer, it might be rough since HVAC technicians are so busy providing emergency repairs for homeowners that are struggling. The springtime is quiet enough, and perfect temperature-wise, for routine maintenance to be performed!
Call the team at Peatson's Heating and Air Conditioning Ltd. for comprehensive AC maintenance.