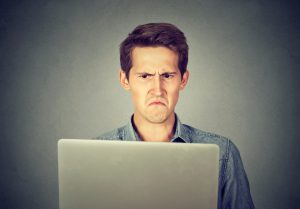 As a key determinant of health and wellbeing, the quality of your space's air matters. There are a number of things that can impact the quality of your air, from the products used in your home to its exterior surroundings. With the capacity to be affected by a number of pollutants and agitators, it is often worse indoors than out. This is the case for every home, but especially for those who take up home improvement projects often.
The Importance Of Your Home's Air Quality To Your Health
In the realm of home improvement, construction, remodeling and the use of chemical products are common. Home improvement projects usually kick up a lot of mold and contaminants into the air, and not every home can just open a window depending on the time of year.
As a result, dust, fumes, and other particulates can quickly accumulate and present a health hazard. As these contaminants build up in your home, they can negatively impact the quality of your air. Long-term exposure to poor air quality can lead to serious health problems such as respiratory infections, heart disease, and cancer. It is important to be proactive in improving the quality of your air and protecting your family's health.
Improving Your Home's Air Quality
There are a number of ways to improve your home's air quality, but the most important step is to become aware of the issue. Once you are familiar with the dangers posed by poor air quality, you can take steps to improve things. There are a number of products available on the market that can help you improve your air quality. An air purifier is an effective way to remove these pollutants from your indoor air and improve your home's overall air quality. Air purifiers and filters work by trapping dust, pollen, smoke, and other pollutants in the air. They come in a variety of sizes and styles to fit your home's needs.
An air purifier can be especially effective in cases of home renovation, as they're able to treat air as it's being disrupted by any project.
The Value Of An Air Purifier
There are many different types of air purifiers on the market, each with its own unique benefits. But in general, an air purifier can help remove harmful pollutants from the air, improve your respiratory health, and even help you sleep better. So if you're looking for a way to improve your indoor air quality, an air purifier is definitely worth considering.
By taking steps to improve the air quality in your space, you can help protect your health and improve your overall quality of life. By becoming aware of the dangers posed by poor air quality and taking action, you can improve the air in your home for you and your family.
Need an air purifier in Oakville, ON? Contact Peatson's Heating and Air Conditioning Ltd. for expert advice and assistance.