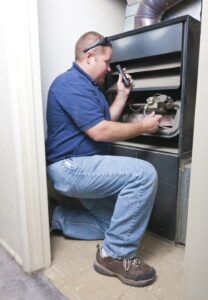 Are you getting a new furnace installed? Don't until you know these tips!
As a major part of any home, heating is a huge investment and one that needs to be done right. There are a number of ways that you can take advantage of this process, and truly make it work to your advantage in terms of cost savings and peace of mind. The following are three massive tips you should keep in mind prior to settling on your space's next furnace.
Consider AFUE Values
The Annual Fuel Utilization Efficiency (AFUE) ratio quantifies how efficient a furnace is in converting fuel to heat. It's measured by the percentage of heat created per dollar of fuel used, and can work as a simple way to determine a furnace's efficiency. Essentially, the higher your furnace's AFUE rating, the less money you will have to spend on fuel. This is an essential figure to keep in mind when updating your home's furnace, as it will serve as a direct indicator of what kind of performance you can expect.
Take Advantage of Incentives
There are numerous ways homeowners can save on furnace upgrades, many of which can be found through the likes of government programs, tax credits, and rebates. These initiatives are designed in an effort to encourage homeowners to make certain energy-wise decisions upon the installation of new heating systems and can certainly pay off if tapped to their full potential. Before committing to a furnace, be sure to do some digging and determine if there are any viable government incentives that you can take advantage of.
Invest in a Maintenance Program
One of the best things you can do to ensure the long-term cost efficiency and value of your furnace is to ensure it through a maintenance program. These programs are designed to offer homeowners the benefits of regular maintenance to their units with the convenience of easy to manage intervals. By making the decision to invest in a maintenance package, not only will you be able to save money on repair costs moving forward, but you will ensure that your furnace is running at optimal levels all year round.
Remember, heating is a huge part of your home and the cost involved pays off when you make it an integral part of your yearly budget. These proactive measures are great ways to maximize the ultimate value you get out of this important investment in your home. Implementing these tips into your next furnace update will prove an incredibly valuable process, offering you a chance to save big on fuel costs and invest in a better-performing heating system. As always, be sure to consult with experts looking to upgrade and make the most out of your home's heating system.
Call Peatson's Heating and Air Conditioning Ltd. for comprehensive heating in Vaughan, ON, start to finish!