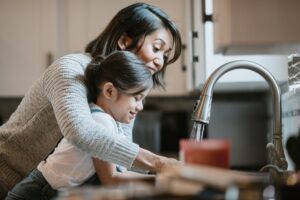 One of the most exciting moments of your life is when you get the keys to your new home. You love the neighborhood, you love the structure of the house, and you can't stop thinking about all the changes you'll be making with a bit of elbow grease and professional help. Though, there's one thing you're probably ignoring because you know it's going to be quite the investment.
That's your water heater. Many new homeowners get nervous at the prospect of water heater installation in Caledon, ON because of how expensive or intense it will be. After all, aren't there more fun things to focus on than a water heater?
Well, it depends on what kind of water heater you get! You might be able to invest in a gas-powered water heating system that can provide you with hot water at an affordable price.
Now Is the Perfect Time to Choose a Water Heater
Buying a home is the perfect time to invest in a new water heater. Sure, you might have just spent most of your savings on the downpayment and moving costs, but you've got a fresh set of eyes on a home that might have been neglected in the past. If the water heater in your new home is old and outdated, then this is the perfect time to have it replaced for the long term.
We install two specific types of water heaters in Caledon, ON. Both of them are situated for specific homes that use specific types of energy. Regardless of the type of home you have or the energy you'd like to use, we can help you.
High-Efficiency Tank Water Heaters
Efficiency is the most important aspect of the water heater. What's the point of having hot water if you're paying an arm and a leg for it? High-efficiency water heaters are the next step for many homeowners that want to replace their water heating systems with one that costs them less in the long run.
Here are just a few examples of water heaters that we can install. If you have any other questions about them, feel free to call our hotline so we can discuss your options.
Gas Water Heaters
Gas water heaters are perfect for homes with access to natural gas. Natural gas is clean burning and provides a lot of heat for such a minimal amount of gas burned. Also, gas water heaters are extremely efficient since gas prices are relatively cheap in our area compared to electricity, especially in the winter. If your home has natural gas, then call our team to have your next gas water heater installed.
Electric Water Heaters
For homes that are a bit more off the grid, an electric water heater could be perfect for you. They use electricity to heat coils that keep the water in your tank hot. Any home with electricity can use an electric water heater, and some areas have cheap access to electricity, which makes them an efficient option as well!
Call Peatson's Heating and Air Conditioning Ltd. to invest in a new water heater today.