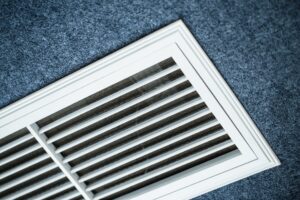 Your air conditioner needs maintenance every year, that's a given. However, some of that maintenance needs to be done by a homeowner. This includes the common task of replacing the air filter in your system.
Many homeowners might think that's just a simple task, but you wouldn't believe the number of times we've run into someone who has either forgotten about it or who doesn't even know that their air conditioner has a filter that needs to be changed. So, in honor of making sure homeowners are well-equipped for the future, we're going to talk about some serious benefits that come from air filter replacement.
Remember, if replacing the air filter doesn't improve your AC at home, call us for air conditioning repair in Mississauga, ON. Our team can get to the bottom of the issue and make sure that you're on the path towards quality, affordable comfort.
Your Filter Is Important!
The air filter in your air conditioner is important for a variety of reasons. It's not just there to improve your air quality, in fact, this is just a byproduct of what it's actually designed to do—which is to protect the sensitive, interior components of your air conditioning system. By doing this, it will allow it to run more efficiently and keep parts clean and dust-free so it lasts as long as possible.
Here are just a few other reasons why changing your air filter is incredibly important:
Lower energy bills. When you change your air filter on a regular basis, it helps the system run more efficiently, which translates to lower monthly energy bills. The more efficient your air conditioner is, the less energy it requires to do its job!
Fewer repair needs. Think about it–when your air conditioner is struggling to take in air and it's constantly being inundated with dust, debris, pet dander, and other contaminants, it's going to run into some trouble. Your air filter is the first line of defense against these contaminants and changing it out every month during the summer is a great way to protect your AC and keep it from needing repairs.
More airflow. More airflow doesn't just translate into efficiency, it also means that your air conditioner will stop overheating, and provide more comfortable air through the vents per cycle.
Better comfort. We can't stress this enough—an air conditioner with a clean filter will run better, which means an increase in performance as well. Many homeowners can actually feel the difference when they replace an overly clogged air filter.
Improved air quality. Last but not least, your indoor air quality will definitely benefit from your replacing the air filter on a regular basis. While this isn't the primary job of this component, it absolutely helps siphon out dust, debris, and other contaminants from the air.
We could go on, but the truth is that your air conditioner's air filter must be changed out every 1-3 months depending on the usage. With a record-breaking summer, it's a safe idea to change it monthly so that you minimize the number of problems you'd otherwise run into.
Contact Peatson's Heating and Air Conditioning Ltd. for help with your AC.