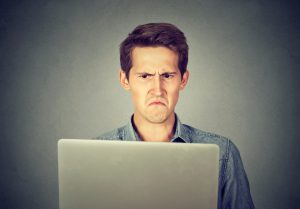 Here's a conundrum that a lot of homeowners often fall into. People like to wait for a long period of time before they make a purchase, it's one of the most important aspects of being a consumer. When you buy a TV or a car, it's incredibly important to think about this type of investment and make sure it's the right one for you. We implore homeowners to do this for AC purchases all the time!
However, when it comes to AC repair in Brampton, ON, this kind of waiting is hard to do. The longer you wait to budget and compare, the more your air conditioner could start faltering. Problems can compound and multiply, which means the longer you wait, the more money you end up spending on repairs.
That's why we'd like to talk about neglect. Are you neglecting a repair need? Let's find out!
What Can Happen?
When you wait on a system repair, there are some pretty nasty things that can happen. For starters, loose parts can get looser. Components can bounce into one another and cause repairs that normally would be quick fixes to become much more complicated. Take a look below at some of the problems with taking your time to schedule repairs.
Compounding problems. Like we mentioned above, problems can get worse over time by simply existing. Your air conditioner is made of moving parts that will ultimately get out of alignment and cause issues.
Inefficiency. A repair need won't just cost money getting it fixed, it will also cost money in inefficiencies that cause it to consume more energy. If you're in the mood to lower costs overall, then getting a repair done quickly and effectively can lower your energy consumption.
Breakdowns. An air conditioner that's suffering from problems might not continue working for long. Only a professional HVAC technician can tell you that kind of information. You might just be lucky that it is still working, and if it doesn't get repaired, you could be dealing with a total system breakdown soon.
Don't Neglect Your System
Are you unsure about whether or not you've got a problem with your air conditioner? Perhaps you hear noises every once in a while but you'd really like a professional opinion? Why not schedule maintenance?
Maintenance allows a technician to thoroughly inspect your system. If there are issues in your air conditioner, you can bet that a professional will find them during a maintenance appointment. Then you can go over specifics about the problem and get them fixed on your schedule.
Call Us
Let's face it, nothing feels worse than having an air conditioner break down when you thought you still had a few months to decide on that repair. Hindsight is always 20/20, and it's important to avoid this kind of scenario by being proactive rather than reactive. Call our team and ask for our opinion. We've got the training and experience behind us to help you make the most informed decision on the lifespan and wellbeing of your air conditioner.
Call Peatson's Heating and Air Conditioning Ltd. for fast and effective AC repair.