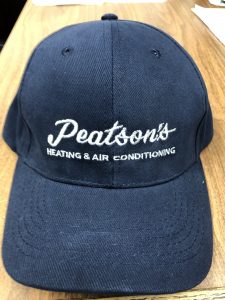 Twenty to 30 years ago, the process of finding a great HVAC technician was a slog through phonebook after phonebook of names and numbers that were always a gamble. Back then, when you called an HVAC contractor, you could have anyone show up, from someone who just graduated high school ready to make a few extra bucks that summer, to an expensive specialist that was about to charge you prices through the roof. Well, we're happy to say that those days are gone.
For many homeowners, however, finding an HVAC contractor in Brampton, ON still feels like it used to. It's a scary process finding a team you can trust that's got your back when your heater breaks down, or when your AC starts leaking refrigerant. How do you know that a technician will get the job done?
Fortunately, we've got the internet and some handy tips to help you find exactly the right technician for the job. Let's take a look at how we can help.
What to Look for
Finding the right HVAC technician isn't a matter of just calling enough people to eventually get lucky. With a targeted approach to finding a qualified, trustworthy team of technicians, you can actually get your HVAC job done right the first time with peace of mind. The only thing you'll have to pay attention to is what you need from your HVAC contractor. Here are some great things to look for.
24/7 Emergency Service
This one is huge, particularly because not every HVAC contractor can even handle this level of service. Though, let's not beat around the bush, if your heater goes out in the middle of the winter, you need it up and running without having to wait days for everyone to return from vacation. With 24/7 emergency service, a contractor can always be available to help you when you need it the most.
Partnerships
When looking for an HVAC contractor that can help you with installation or replacement, it's important to look at what brands they offer. For instance, our team has been partnered with York for over 50 years, meaning we offer the best brand-name equipment possible. These manufacturers carry a lot of weight with them in the HVAC industry, and when you want a system that really lasts, it's important to choose a solid brand that's known for quality products!
Experience and Local Support
Nobody wants to call an HVAC technician only to find out they've been working in the industry for less than a few years. It's important to look at a company's track record and how the community feels about them. It always feels better supporting a local company that's been working with the community for decades. Looking at the online reviews for a team can be a great way to see how the community feels about them.
We've been in Brampton for, well, a long time. We're family-owned and that means we're long-established in the community. Everyone knows our company and knows how experienced our team is. Take a look at our reviews to see just how helpful we can be!
Need the help of a long-established and well-liked HVAC contractor? Look no further than Peatson's Heating and Air Conditioning Ltd. Call us today!