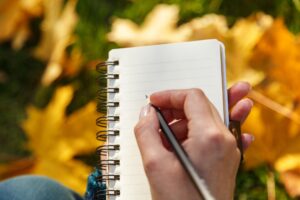 The fall season brings many things: trick-or-treaters, autumn foliage, cooler weather, and the transition from using your air conditioner to using your furnace. It's also the time of year when homeowners wonder if their furnace is going to meet the demands of the winter season.

If you've been contemplating getting a new furnace or suspect you'll need one sooner rather than later, read on to learn what factors to consider. Buying a new furnace doesn't need to be a stressful process. If there's one thing that's certain, it's that reliable furnace installation in Oakville, ON is easy to find when you hire the right professionals.
Safety First
An important thing to consider is the furnace's safety. Many homeowners have valid concerns about the safety of natural gas furnaces because of the risk of carbon monoxide leaks. There are many advantages to electric furnaces so deciding on a gas or electric furnace is one of the first decisions you should make.
According to the Air Conditioning, Heating, and Refrigeration Institute (AHRI) gas furnace safety is largely dependent on who installs the system. This is why we recommend professional installation by our qualified technicians who have the training and expertise to safely install whatever type of furnace you choose. 
Efficiency
The furnace's efficiency rating affects many factors such as safety, longevity, purchase price, and maintenance costs. You can determine how efficient a furnace is by its Annual Fuel Utilization Efficiency (AFUE) rating. As its name implies, the AFUE rating measures the percentage of heat produced for every dollar of fuel consumed. 
The higher the AFUE rating, the more efficient (and more expensive) the furnace will cost. However, a high AFUE rating also means you'll save money over time due to lower energy bills and consumption. All newly manufactured furnaces must have a minimum AFUE rating of 95% but they can go as high as 99%. 
Size of the Unit
Choosing a furnace size that's right for your home's needs is an important decision. Bigger isn't always better, and smaller isn't always more economical. Having a licensed contractor determine the correct size for your home is the ideal way to figure out which size furnace you need.
Longevity
The average lifespan of an electric furnace is 15-20 years while gas furnaces only last 10-15 years.
Warranty
Be sure to check the warranty on the furnace as they vary by manufacturer and the HVAC company. Furnaces with higher AFUE ratings tend to have longer warranties than basic models. 
Rebates and Tax Credits
Ontario homeowners may be eligible for rebates by buying an eligible ENERGY STAR model. Contact our team to discuss which rebates and tax credits you may qualify for by purchasing a new furnace.
We know that the process of buying a new furnace can be overwhelming. If you're at your wit's end, don't hesitate to ask us questions. You can rely on the knowledge and expertise of our team members to help you choose the best furnace that's right for your particular home and the needs of your family.
Contact Peatson's Heating and Air Conditioning Ltd. for reliable furnace installation in Oakville, ON!